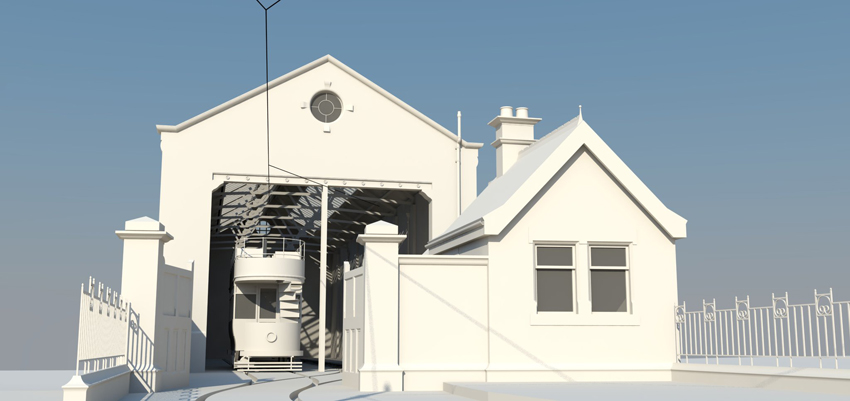 A Leicester Transport Heritage Trust and DeMontofrt Universtiy partnership is underway to create a digital 3D model of the old Stoneygate Tram Depot which will be used to promote plans to turn the building into a transport heritage and resource centre over the coming years.
The Tram 31 Group is represented on the Trust's Sub-Committee for the Tram Depot Proposals and has played a key role in the research and development of this new 3D model.
The work is part of the University's Digital Building Hertiage AHRC project where a number of community heritage groups are benefitting from new digital technology.
Their work can be followed here….