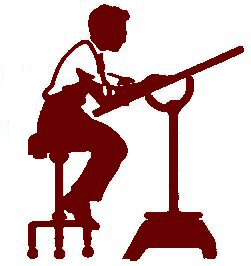 It's been a while since we have posted something about progress on the actual Car 31 restoration. Thats not because we have all gone to sleep – well, the cold weather had rather slowed us all down a bit but the main reason is that we have to start from the bottom and work up with this one and the bottom is where all the complications start!
If Car 31 is to carry passengers then there is a tweak needed to the original design to ensure the car meets modern safety standards. The Leicester car is a bit of an oddity in comparison to most of the surviving electric tramcars as Leicester cars originally had wooden underframes made of oak. Aside from the issues of sourcing good oak in the lengths needed – Safety bodies take a dim view of wooden underframes on Electric Tramcars and so our group member Steve Screaton (who is a draughtsman by profession) has had to design a composite underframe made of steel that can be lined with wood to give the impression that it is original. There are key mounting points on the underframe that the body sections are inserted into so its been a long job of planning how it might all work with a steel base instead of a wooden base.
Steel underframes were something even Leicester City Transport were thinking about back in the day and some of the cars were fitted with extended platforms to increase capacity. These cars were fitted with new steel underframes to replace the wooden originals. Car 31 however was not one of the chosen upgraded cars and so Steve has found a way of replicating the old style in steel yet cosmeticaly retaining the appearance of an original. With any luck when the jobs done – nobody will know!
We've been working very closely with the Crich Tramway Village engineering team to ensure good practice and to learn from their past experience. The end result is a drawing that we feel is ready to pass to a fabrication firm for manufacturing.
Now we need to raise the finance to pay for the fabrication so that we can one day soon see the fruits of all this hard work.
If you think you might be able to help – please do get in touch.
A huge thank you to Steve Screaton of the LT31G and to John Shawcross and Peter Bird of the Crich Tramway Village.