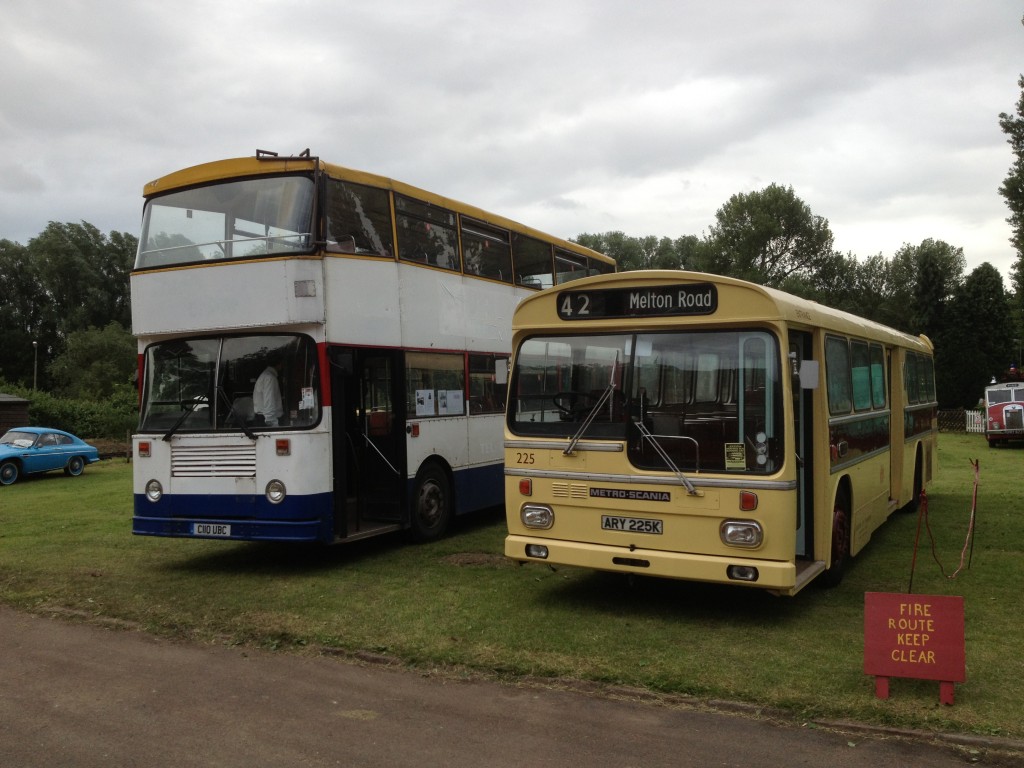 We decided to put our ex-Leicester City Bus and newly acquired Car 31 Promotional vehicle on display as part of the Leicester Museum of Technology's Vintage Leicester Weekend show. This was a two day event that amassed about 3000 people. We had a brilliant time and pushed the work of the tram group and our plight as much as we could.
On the Saturday evening as part of the traditional volunteer BBQ – 110 and the other visiting and resident buses all gave rides to the members and guests – allowing 110 to stretch her legs and be seen in the city centre again.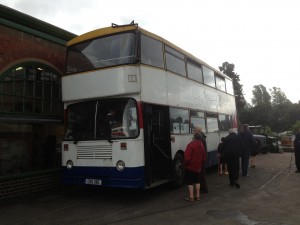 On the Sunday we met a young lady that had recently started University who told us that last year she had been a regular passenger on 110 on school service to Market Harborough. She told us where not sit when its raining! The East Lancs Coachbuilt body is renowned for being less than water tight and the mould growing on the floor upstairs told us things were not great on wet days – hey ho! We were smiling all weekend anyway!
There were lots of supporters and kind words spoken about our project. Even a brief moment on Radio Leicester too!
Thanks to the Leicester Museum of Technology for allowing us to visit and to the Museum Association for making the weekend sucha great one.