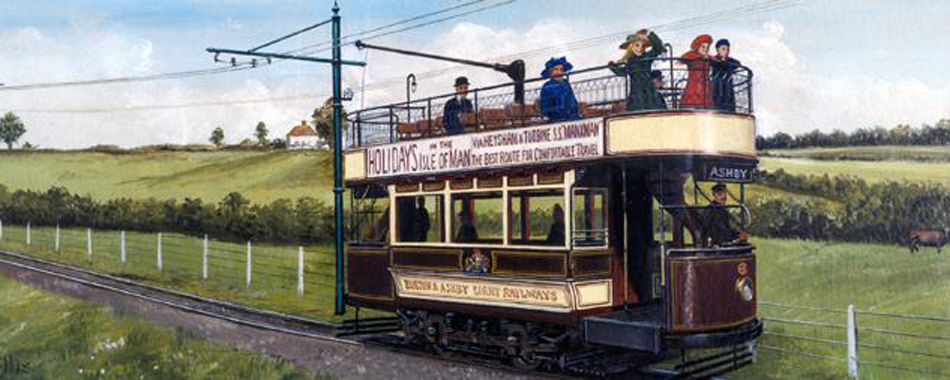 Your help is urgently needed!
On the edge of Leicestershire, where the border joins with East Staffordshire, ran the beautifully rural Burton and Ashby Light Railway. Opening in 1906 and closing in 1927 the route was unlike any other tramway system in the sense that it was not operated by a city or municipal corporation but by the Midland Railway company as a light railway, mostly on reserved track away from normal roads and traffic (save for a short section of the route in Burton where it shared the tracks with the municipal tramway). The cars were built locally at Brush of Loughborough.
In 1980, a restoration group not unlike our own found that they could not afford to complete the restoration of the sole surviving B&A tram car, No.14, and agreed to sell her to a project in Detroit, USA, where her restoration would be completed and she could run on a new tramway system as a tourist attraction.
She was fully restored and ran for 20 years in the US, but Detroit has fallen on hard times and B&A No.14 is now at risk and is being offered for sale.
She isn't wanted in Detroit and it would be fantastic if we could bring her home…..
If anyone is interested in helping to purchase the car and return her to the UK, please come to a meeting to be held this coming Saturday, 1st November, at 3pm in the Academia Room at the National Brewery Centre, Horninglow Street, Burton upon Trent.
This is an urgent plea as No.14 is being offered for sale at auction on Wednesday, November 5th.
If you are unable to attend but still wish to pledge your help -please e-mail expressions of interest to [email protected]